Logistics is our passion. As a family-run company, the personality and commitment of our employees are close to our hearts. We don't just offer jobs, but versatile and unique activities with great development opportunities in a future-proof company.
Vacancies:
Start your career at Hamco! We offer you a wide range of entry-level opportunities in our logistics world. Become a part of it and benefit from optimal working hours, an attractive salary and the best opportunities for promotion. We value commitment, team spirit and your passion for breaking new ground – in short, we are looking for personalities. Are you interested? Then apply now!
Plan, organize, think along!
To strengthen our logistics team in Aachen we are looking for 01. 08. 20xx a
Apprentice for forwarding and logistics services (m/f/d)
With us you will learn the planning, control, monitoring and processing of logistics services and receive an exciting and varied training with career prospects.
Tasks
Organization, coordination and accounting of transports
Control and monitoring of logistics chains
Order acceptance and entry
Calculation of costs and prices
Preparation of quotations
Customs and foreign trade regulations
Use of the latest information and communication technologies
Correspondence with customers and business partners
Customer service and customer consulting
Complaints and claims processing
Insights into quality and process management
Administrative activities
Qualification
Realschulabschluss, Fachhochschulreife or Abitur (high school diploma)
Interest in the logistics industry and geography
Spontaneity and flexibility
Team spirit and willingness to work hard
Organizational skills and a reliable, independent way of working
Good understanding of numbers
Knowledge of foreign languages
Benefits
We promise not only an exciting and varied training, in which you will get to know the entire operational process as well as the transport business from A to Z, but also offer you career prospects in our company after your training.
The duration of 3 years can be shortened to 2.5 or 2 years in case of special aptitude!
Vocational school: Berufskolleg für Wirtschaft und Verwaltung der Städteregion Aachen (Vocational College for Business and Administration)
Have we aroused your interest?
Then please send us your application documents.
---
Anna: "The daily work routine at Hamco is very fast-paced and varied. The welcome by colleagues when they start work is very warm. The "Duz culture" and open office spaces allow people to get to know each other quickly, and even in stressful situations, all colleagues stick together and can rely on each other.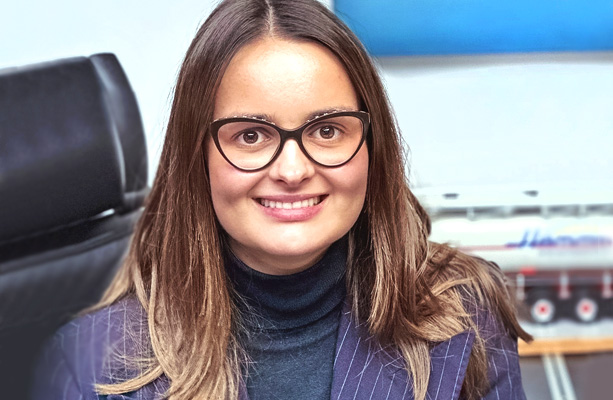 Nothing in our job offers for you? Take the initiative and take advantage of the career entry opportunities our company offers you. If you can't wait to prove your professional competence and are curious about new, exciting areas of responsibility, then simply send us your application documents – including the date of employment, salary expectations and career aspirations. We look forward to hearing from you!
Daniel: "I was looking for a new challenge that would allow me to grow and develop. After my move, I was not only warmly welcomed by my colleagues, but also receive active support in every situation. The international diversity also makes working together very exciting."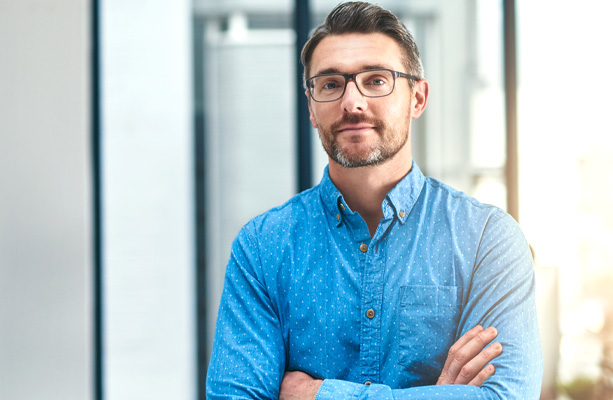 With Hamco you bring movement into your life! Are you looking for an apprenticeship with future prospects? You love challenges in an exciting environment and want a good working atmosphere, teamwork and plenty of room to contribute your ideas? Then you've come to the right place! Start your career now in a versatile, crisis-proof company and apply at Hamco – we are looking forward to meeting you!
German: The interview was very relaxed and calm, so that my initial fear and nervousness were quickly forgotten. We had a normal conversation in which I was shown secure prospects for the future right from the start.
The training at Hamco is versatile and offers challenges and a lot of room for personal development through the transfer of responsibility and own tasks. I am supported by my colleagues in every area and feel that my hard work and ambition are recognized and rewarded.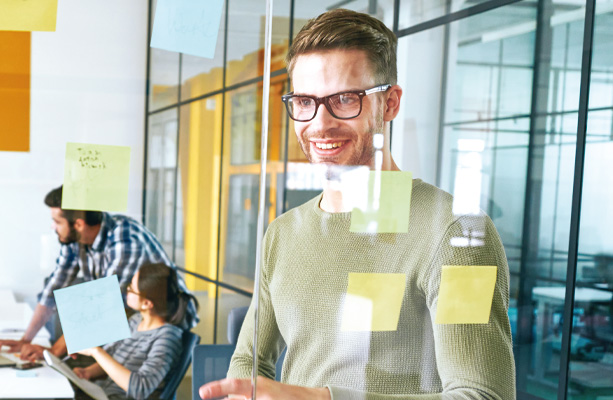 Our horizon knows no boundaries. You would like to make a fresh start and change your career`? Then you are sure to find an attractive professional perspective at Hamco. The career paths with us are just as diverse as your future workplace. Whether in the office as a commercial employee or in the disposition, whether in the warehouse or on the cleaning line: Dare something new and find your dream job with us! Simply send us your application documents and tell us what you want to do – with us, many things are feasible and everything is possible.
Natalia: "Without experience in the logistics industry, I was particularly interested in the challenges of an international company, such as conflict resolution and the exchange of ideas and opinions with customers and business partners from all over Europe. The change was made easier by the warm welcome I received from my new colleagues, who made me feel welcome right from the start and patiently trained me."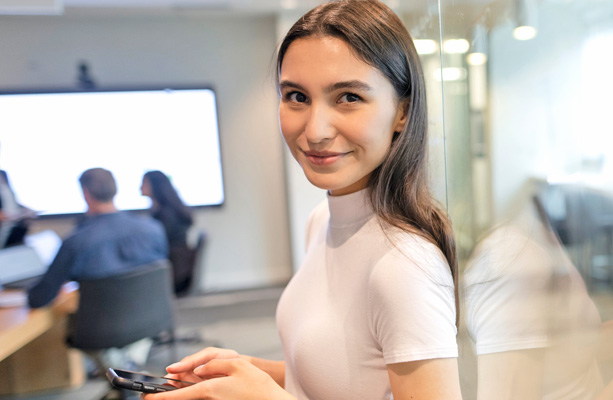 Do you have any questions?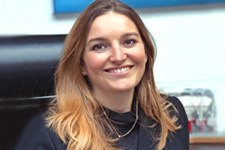 Rufen Sie mich an
+49 241 . 91 81 9-27
oder schreiben Sie mir eine E-Mail:
karriere@hamco.de