Innovative, efficient, individual – with a focus on reliability, sustainability and responsibility, we develop unique transport and logistics solutions for you on a daily basis.
With Hamco, you can depend on professional expertise and state-of-the-art equipment. Whether food, feed, chemicals, minerals, powder or granulate: We transport your goods anywhere in Europe with an ultra-modern fleet of silo trucks. Thanks to the use of cutting-edge on-board computer technology, orders can be transmitted in real-time and we remain in constant contact with our experienced drivers. The continuous monitoring of your cargo by an integrated track and trace system also guarantees absolutely reliable deliveries and safe transport of your bulk goods. 
Do you have special requirements? Our modular services are designed to enable the realisation of individual and extremely economical partial or full-service solutions. Short or long haul – we get your cargo where it needs to go, anywhere in Europe. You have access not only to our own fleet of vehicles but also to our longstanding network of qualified partners.
Contact us today!
Contact for silo transport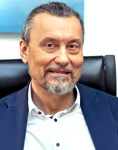 Lothar Langen
Give me a call
+49 241 . 91 81 9-10
or send me an email:
lothar.langen@hamco.de
Contact for silo transport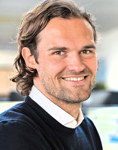 Hans Bresser
Give me a call
+49 241 . 91 81 9-19
or send me an email:
hans.bresser@hamco.de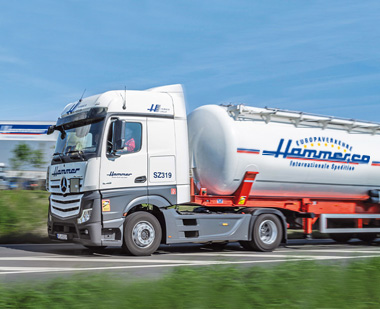 Tarped trucks, dump trucks and waste transports
We are flexible! In addition to silo transports, we offer you comprehensive transport solutions in the areas of tarped trucks, waste transports and dump trucks. No cargo is too complicated, and no distance is too far. Whatever you need to move, we will find the right transport concept. By keeping all necessary transport permits always up to date and by maintaining close ties with our partners of the Hammer Group and other accredited partners, we are able to fulfil every transport wish to your full satisfaction. Trust in our decades of expertise!
Contact person for tarpaulin, dump truck and waste transports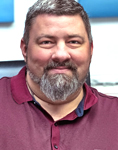 Daniel Hess
Give me a call
+49 241 . 91 81 9-24
or send me an email:
daniel.hess@hamco.de
Contact person for tarpaulin, dump truck and waste transports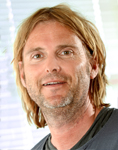 Erik Heinrichs
Give me a call
+49 241 . 91 81 9-34
or send me an email:
erik.heinrichs@hamco.de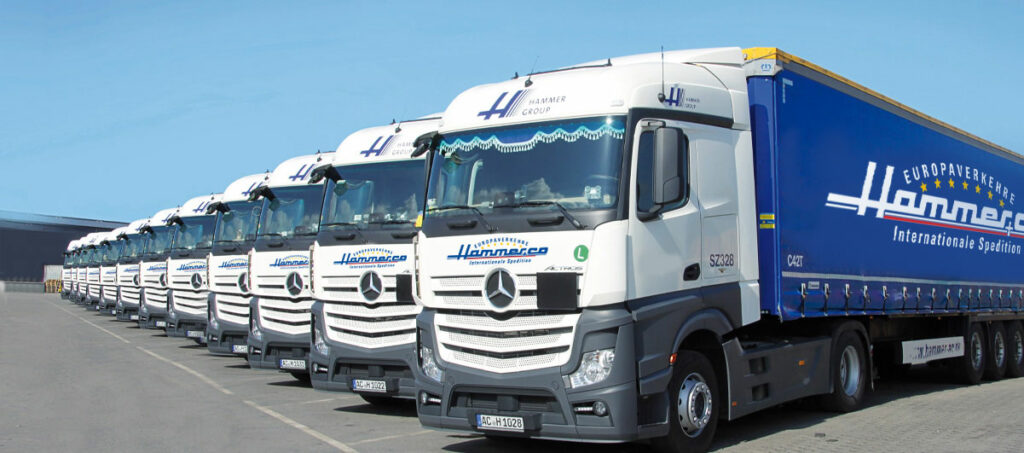 By combining different means of transport, we capitalise on the respective strengths of each mode to create solutions that are both economically and environmentally sound. As a consistent advocate of logistics processes that are both efficient and green, we are dedicated to further expanding this system. The current focus here lies on transports between Germany, France, Spain and Italy – and we intend to continue optimising the corresponding capacities. Thanks to a steady increase in international options, we are always finding new ways to get your cargo where it needs to go. 
Contact for combined transports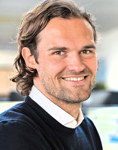 Hans Bresser
Give me a call
+49 241 . 91 81 9-19
or send me an email:
hans.bresser@hamco.de

Low-impact, sustainable and yet efficient processes are our top priority. This begins with our equipment, our office spaces, our warehouse and the cleaning facility and runs through all of our daily work, such as route planning. When planning our routes, we strive to minimise empty travel as well as to avoid traffic jams and detours by continuously monitoring the vehicles with a telematics system.
We contribute to the success of green logistics in many ways, such as by early adoption of EURO 6 vehicles to reduce overall diesel consumption, erecting a photovoltaic system at the Cologne site already in 2014 and implementing resource- and energy-efficient technologies in our storage and handling processes. By testing new and innovative concepts and technologies, we intend to maintain our position as a one-stop shop for sustainable transport solutions.  


We support the Operation Clean Sweep program with the aim of avoiding the loss of plastic pellets and thus protecting the environment. We see the principle of "Zero-Pellet-Loss" as an important part of our corporate commitment and thus want to make an important contribution to reducing environmental pollution and protecting flora & fauna right at the beginning of the value chain.
Contact for Sustainability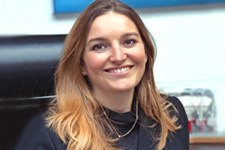 Nadine Bresser
Give me a call
+49 241 . 91 81 9-27
or send me an email:
nadine.bresser@hamco.de

Efficient – fast – individual: Our highly complex tank cleaning facility with automated cleaning lanes guarantees you top-notch cleaning in next to no time. Our service is customised to your vehicle and your load, whether food or non-food.
Since 2008, our customers have profited from our cleaning facility for containers, silo trucks and tank trucks at the Köln-Eifeltor site, which operates under the name TOP TANK CLEANING GmbH & Co. KG. The impressive services of TTC do not stop at professional internal cleaning of your silo trucks and tankers. You will also appreciate minimal waiting times, professionally trained personnel and special services such as HACCP, GMP, Cargill and kosher. With separate cleaning lanes for food and chemical tanks plus computer-controlled technology, our cleaning processes are perfectly adapted to the individual needs of our customers. We also offer an innovative and highly efficient drying facility that completely and hygienically removes all moisture from silos, tanks and containers. The combination of perfect hygiene, efficiency and low environmental impact is our recipe for success and the reason we can count almost all major tank and silo transporters in Europe among our satisfied customers.
How you benefit from our consistent top-quality strategy:
Short lead times and fast cleaning
1 food lane
2 non-food lanes
Customer- and product-specific cleaning processes
Cleanings by scheduled appointment and outside of normal business hours

Sustainability truly matters to us
Besides our commitment to fast service, efficiency and qualified personnel, we actively contribute to greater sustainability with our cutting edge technology, our new waste water collection basin and our photovoltaic system. Not only have we been able to reduce our water and electricity consumption, we have also decreased our use of chemicals – for the benefit of the environment and our customers.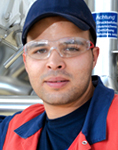 Ali Razzouki
Give me a call
+49 221 . 36 79 39-24
or send me an email:
ali.razzouki@ttc-koeln.de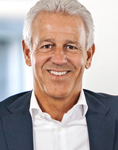 Ulrich Bresser
Give me a call
+49 241 . 91 81 9-11
or send me an email:
ulrich.bresser@ttc-koeln.de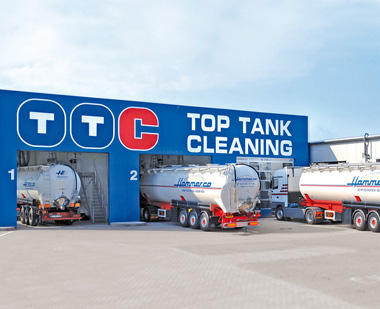 Right at one of Europe's most important transhipment train stations in Köln-Eifeltor, we offer a comprehensive storage service for your containers. Profit from direct access to Europe's road and rail network!
As your logistics partner, we offer not only our transport services but also short- or long-term storage for your containers or palletised goods at our site in Köln-Eifeltor. Take advantage of our large outdoor storage area for containers, securely fenced in and protected against unauthorised access outside of business hours. Reliable video surveillance, permanent lighting and trained personnel – your containers are in the best hands with us. Our spacious warehouse is also available for storing your palletised goods at any time.
Professional container handling
Are you looking for efficient container handling without the wait? Then why not utilise our ultra-modern container depot? We will exchange your containers for fully cleaned containers from our stock – even heated, if needed. Naturally, we always ensure perfect cleanliness in accordance with applicable laws and the strictest hygiene and environmental standards. Thanks to highly trained specialists and our two ultra-modern container stackers, every container is ready for preparation of pickup within just a few minutes. Waiting times are practically eliminated, and the drivers can quickly get on their way to pick up the next load.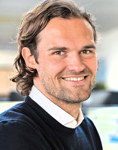 Hans Bresser
Give me a call
+49 241 . 91 81 9-19
or send me an email:
hans.bresser@hamco.de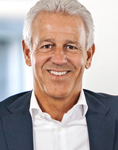 Ulrich Bresser
Give me a call
+49 241 . 91 81 9-11
or send me an email:
ulrich.bresser@ttc-koeln.de